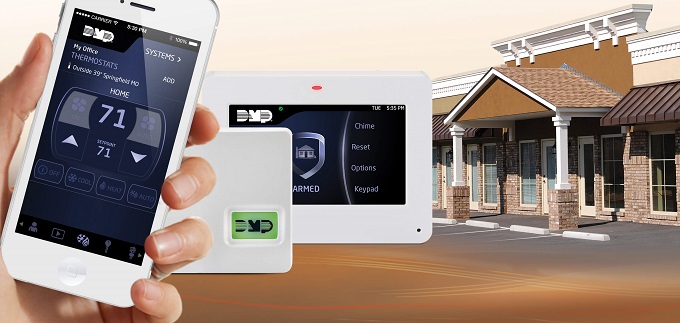 Security Alarm is very excited to announce that we have added DMP security to our product lineup. It is always fun to get new products in and watch how they benefit our customers in unique ways.
What Makes DMP Security Products Unique?
DMP security products are manufactured in the USA and their headquarters is located in Springfield Missouri, right in the middle of the heart land. This American, family-owned alarm manufacturer provides a wide array of home security features.
DMP Joins the List of Security Systems We Offer
We are proud of all of our products DMP, Honeywell, Axis,Hanwha, and Turing, etc. They all have their benefits, and they all help us meet our customers' needs. However, since DMP Security is the newest home security system on our shelves, we'll be highlighting DMP's unique features in this article.
DMP's Dedication to Reducing False Alarms